Best Shopify Apps to Boost Sales (Updated 2019)
Posted by: Amit P,
On June 11, 2018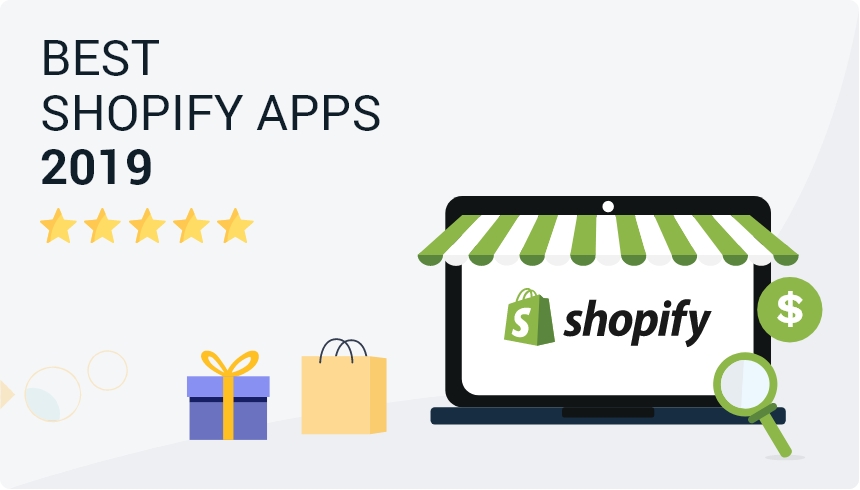 Shopify  has so many features inbuilt which allows you to run a successful online store but even if you need a feature which is not in Shopify, you can easily add that feature using the Shopify Apps.
Shopify has an app store from which you can find any app to add desired features in your store.
We have selected some of the best shopify apps to help you and listed here for you. These are not selected based on top ranked apps on app store like how usually you see on internet but these were selected based on their features, pricing and the support. Check the apps below: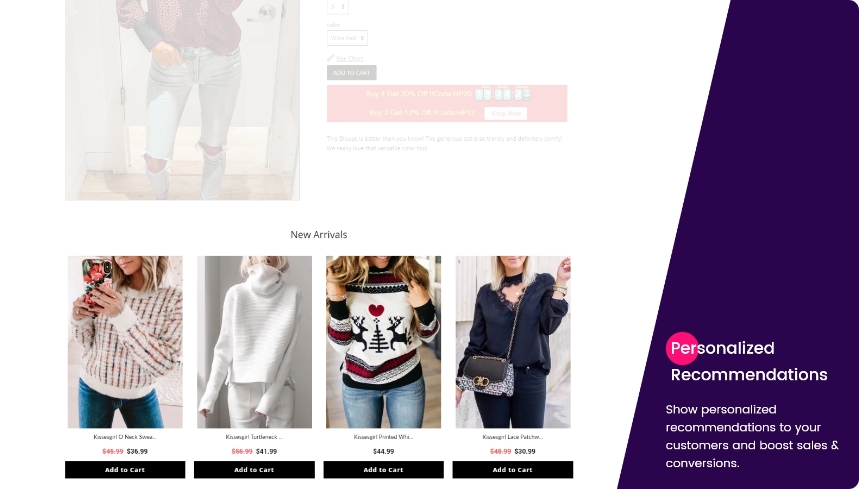 Wiser allows you to show personalized recommendations to your customers & upsell your products easily. You can show related products, handpicked recommendations, trending products, top selling and much more with this app.
Upselling your products increases the conversion rate as it helps the customers in the buying decission. You can show products by using different available widgets to customers on all the pages of the store including the thankyou page post purchase.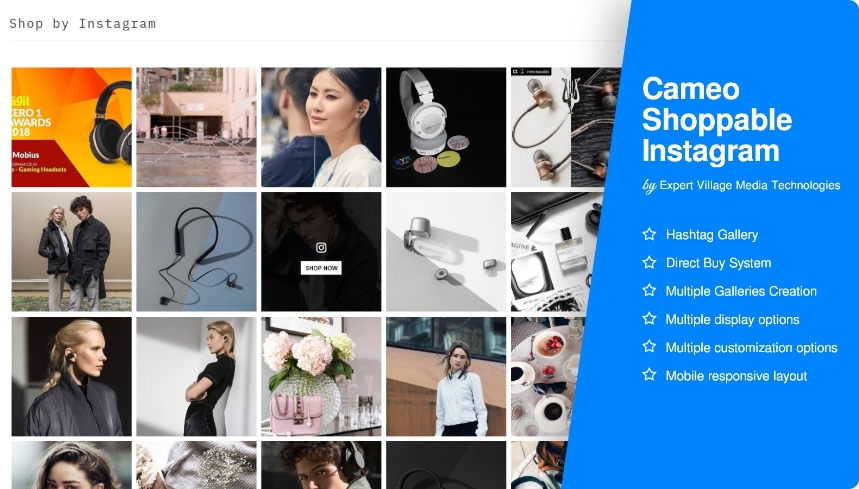 By using this app, you can add a Instagram Feed on your store, and show products as well in the feed. Although, it cannot show products on Instagram.com as thats not allowed. It helps customers in finding the products as they see on your Instagram account photos, and directly navigate to those products by the feed.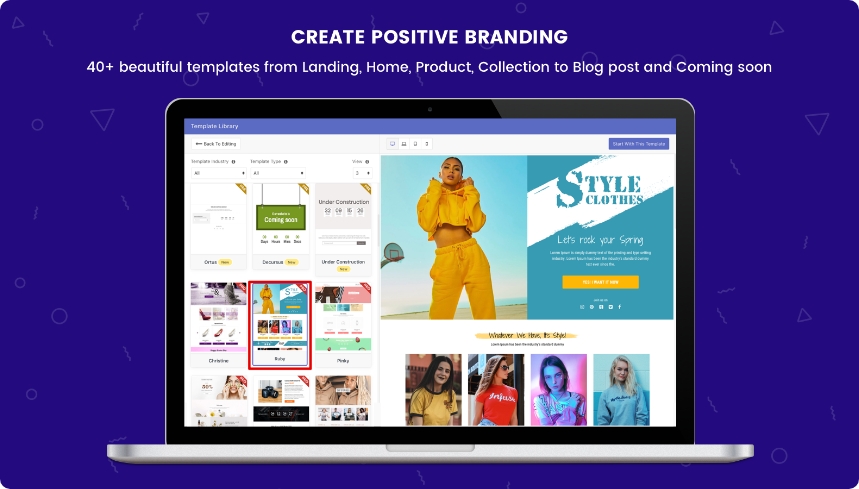 PageFly is the Conversion Rate optimization solution for Shopify merchants. Supporting over 25,000+ active Shopify merchants, the PageFly app allows you to build a landing page, the home page, product page, collection page, about us, contact us, coming soon pages.
Key things why you should give a try with PageFly
– Free plan available. You can start with free plan and have 14 days free trial of paid plans.
– 24/7 Worldwide Support Team. PageFly Team covers all time zone.
Made by Shopify Experts
Rich features
Create Landing, Home, Blog post and Coming soon pages.
Product and Collection page add-ons.
50+ high-converting templates in variety.
Mobile-friendly by default, mobile-customization by choice.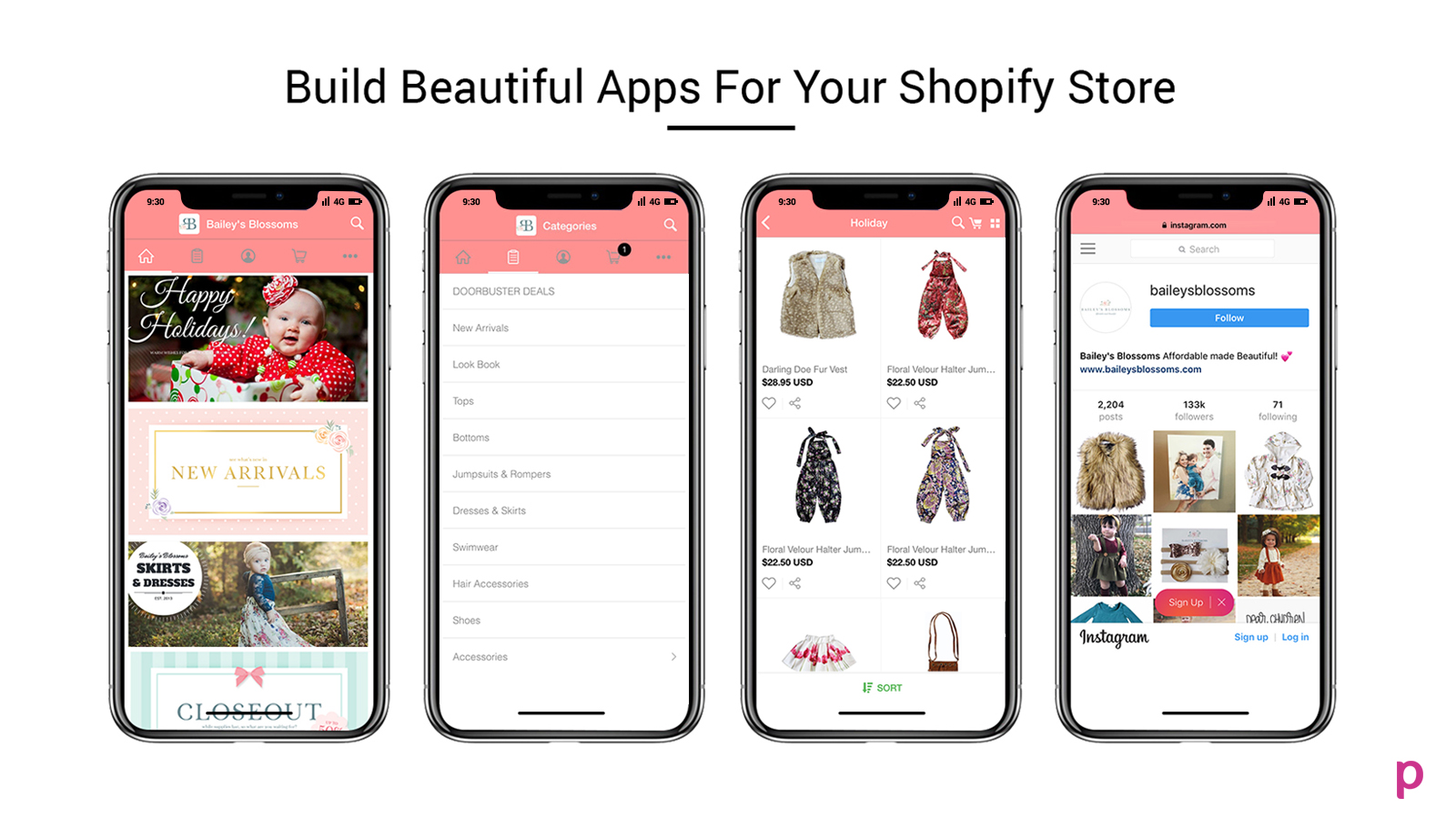 It will help you to boost your mobile sales and conversions. It also delivers a remarkable shopping experience to your customers.
It offers various designs & layouts of the apps.
Check their top notch features to boost sales & conversions
Smart automated push notifications
Faster checkout with Apple Pay
Flash sale banners
Abandoned cart campaigns
Multi-currency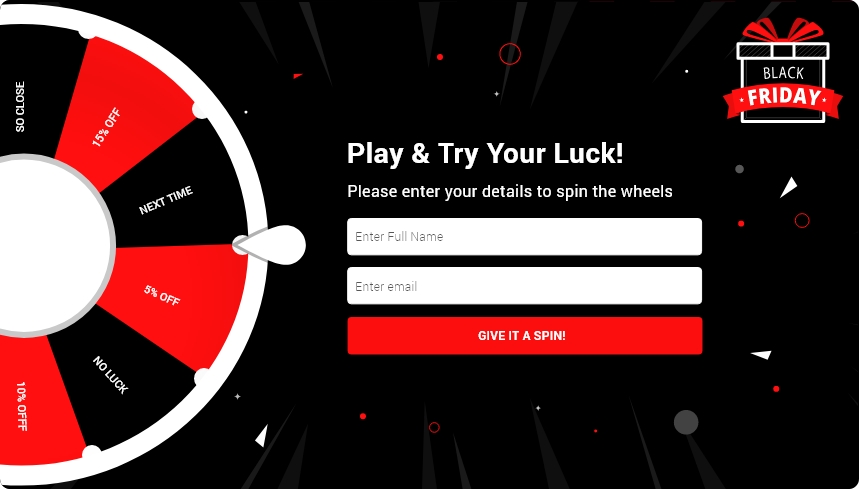 By using this app, you can create gamified wheel popup campaigns and offer prizes to your subscribers.
You can set up the app easily with no coding required. You can update the settings, create campaigns and set prizes for each slice of wheel. Customize the popup form from admin, wheel colors, preset themes for the spin wheel.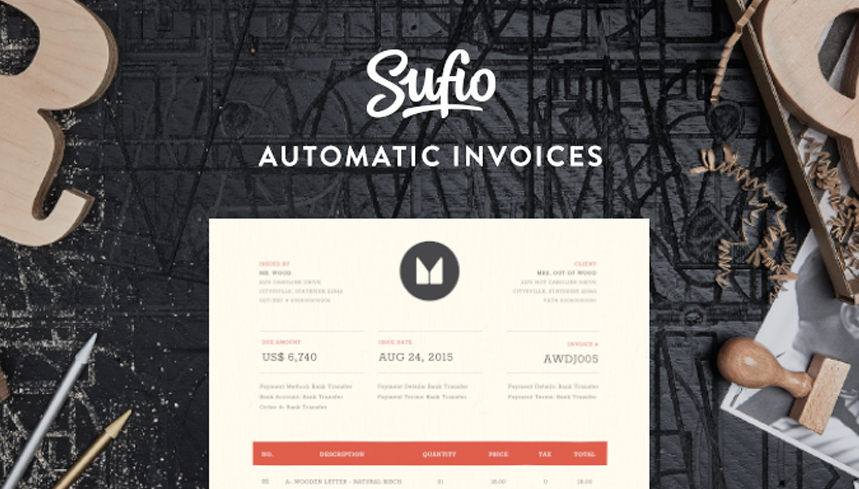 Sufio is a professional invoicing solution that can automatically create and send invoices from orders in your Shopify store.
All documents are fully compliant with accounting legislation worldwide. Professionally translated in partnership with local accountants, our invoices are available in over 30 languages.
Sufio helps you charge the correct taxes in your Shopify store and sell to both businesses and consumers without worries. Capture VAT numbers from your business customers and automatically set European businesses as tax exempt in your store.
Our invoices are designed by professional print designers to help you stand out and build your brand even after a sale is made.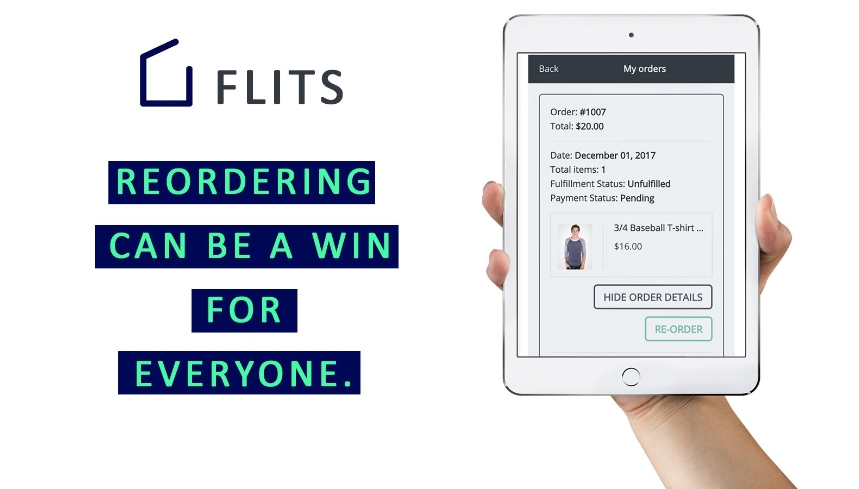 Flits app on Shopify is the only app that offers you an enhanced customer account page with features like Customer profile, recently viewed products, re-order option, multi-language option.
Flits also has add ons namely – 'Store credit' for offering credits to customers on various actions they take. 'Wishlist' so customers can bookmark all their favourite products in one place.
'Social login for easy and quick sign in through existing social media accounts. 'Advanced dashboard' for customers to filter products based on price and number of times from order history.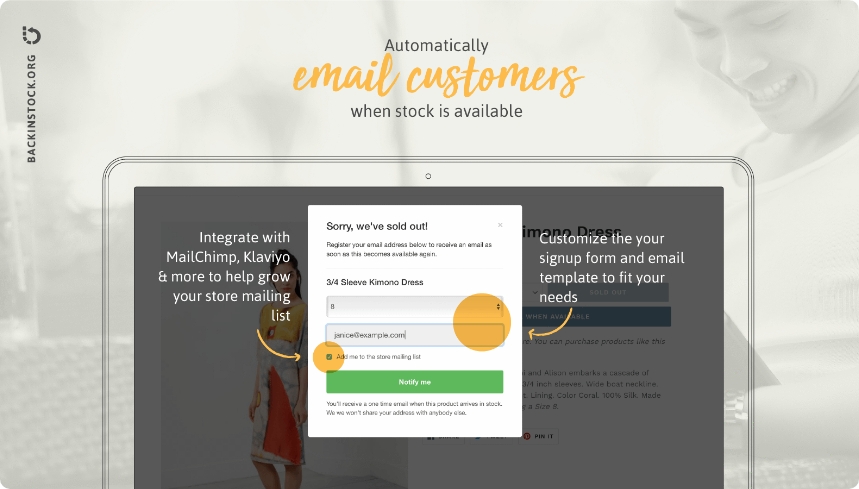 The whole point of the Back In Stock – Customer Alerts app is to inform customers when you restock products the waiting customers are alerted instantly to bring them back to your store and complete the purchase.
Back in Stock brings customers back to your store and helps you convert the sales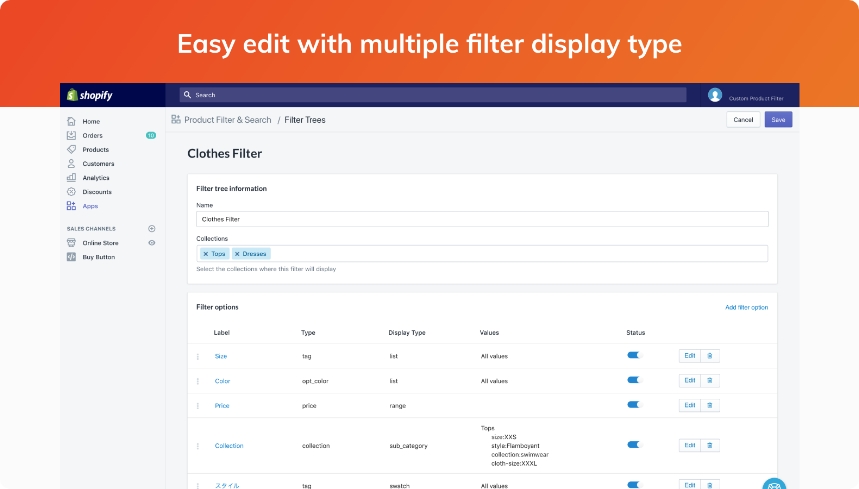 Boost Product Filter & Search app helps shoppers to find exactly what they want within seconds, which results in higher conversion rate and sales for Shopify store owners. It provides advanced multiple filtering options like Collection, Vendor, Product Type, Variants, Tag, Rating, Price, Metafields, etc with different displays: box, list, color swatches…
Besides, this app offers you a blazing-fast and SEO friendly site search function with smart auto suggestions, instant search results (less than 200ms for 100,000 products), auto-correction, spell-check.
Boost Product Filter & Search app is fully compatible with popular Shopify themes and other plugins. Free Trial in 14 days and from $19/month. It's known for highly dedicated support with 4.9 ratings and 500+ reviews on Shopify AppStore.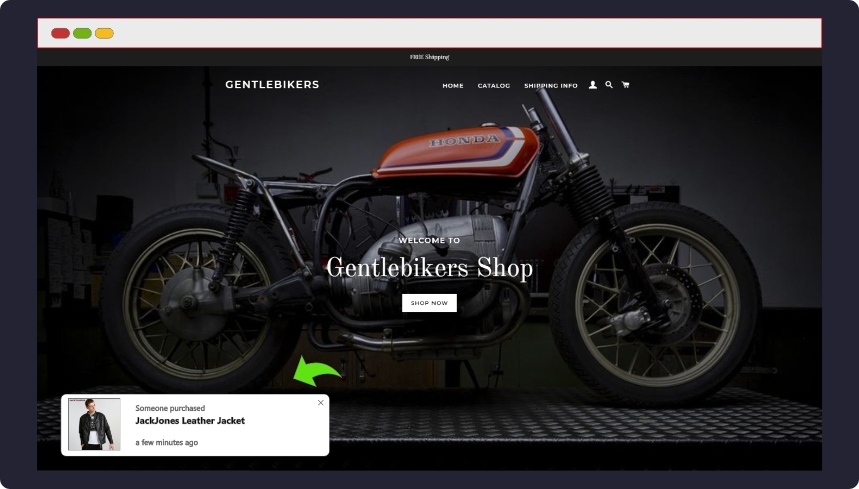 Sales Pop is a powerful app which helps to increase your conversions by showing live sales notifications for social proof. Sales notifications helps to display recent orders placed in real time to site visitors to create an impression of live running store. It creates sense of urgency in buyers to make a purchase decision faster & also best for social proof as well.
Benefits of Showing Recent Sales Notifications by Sales Pop
Visitors See Real Time Sales on site.
Create manual sales pop ups if your store has orders from other sources too.
Social Proof to Visitors.
Increases Trust to Purchase the product.
Visitors Notice the Recent Trend of Products Purchased from The Store.
It Reduce the Bounce Rate.
Easy to Setup.
The app is mobile friendly and looks great in mobile devices as well.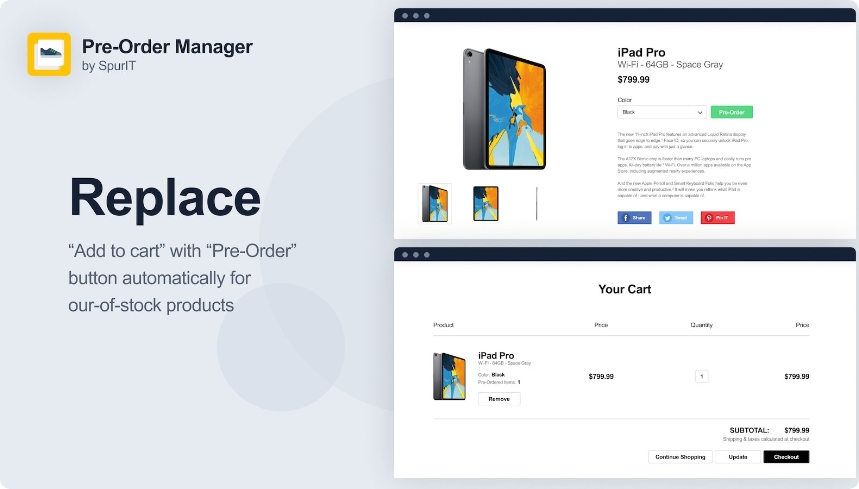 It helps to replace add to cart button by the Pre – Order button for out – of – stock products. Your customer clicks the Pre-Order button and goes through the regular order procedure to buy an item. 
Pre-Order Manager allows you to set up:
pre-order button text and design (or use "Add to Cart" button style)
pre-order message text, style and position
pre-order label text on cart and checkout pages
quantity available for pre-order
pre-order start and end date
pre-orders tagging
locations where pre-orders are available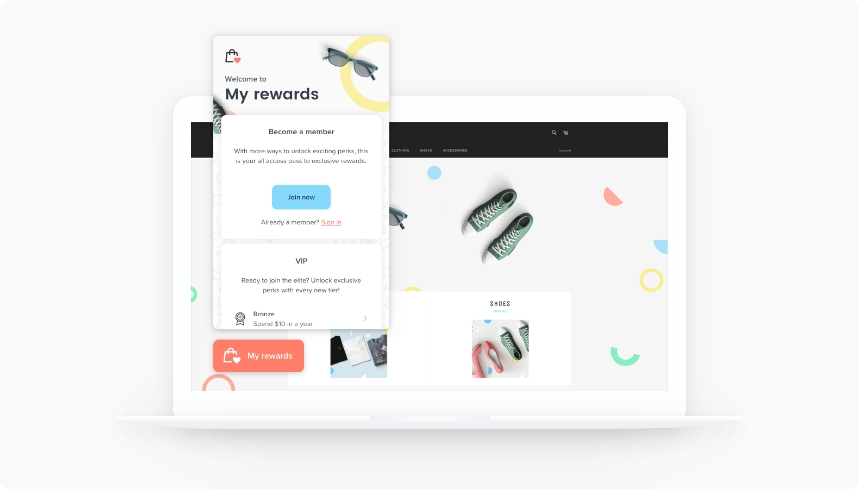 Smile offers a customized loyalty program which  gives you an easy way to encourage behaviours that motivate customer engagement and boosts retention. It creates more valuable customers.
Features to make your program stand out
Reward for account registrations, purchases, social shares, referrals and more!
Basic design customizations: colours, text, and launcher position
Advanced design customizations: custom logos, images, branding and more!
VIP program
One click app integrations
Customizable email notifications and referral messaging
Points expiry
Account and launch management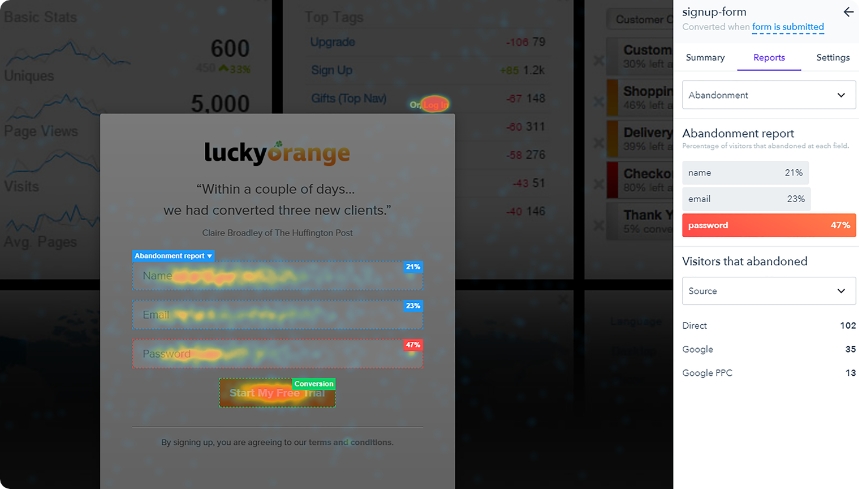 Digitally watch over the shoulders of your visitors and customers as they navigate through your Shopify store. See exactly what they are seeing; watch as they click and move through the checkout process with our User Recordings and Dynamic Heatmaps
Key Features:
Dynamic Heatmaps
User Recordings
Form Analytics
Live Chat
Surveys & Polls
Conversion Funnels
Real-time Dashboard
Daily Email Reports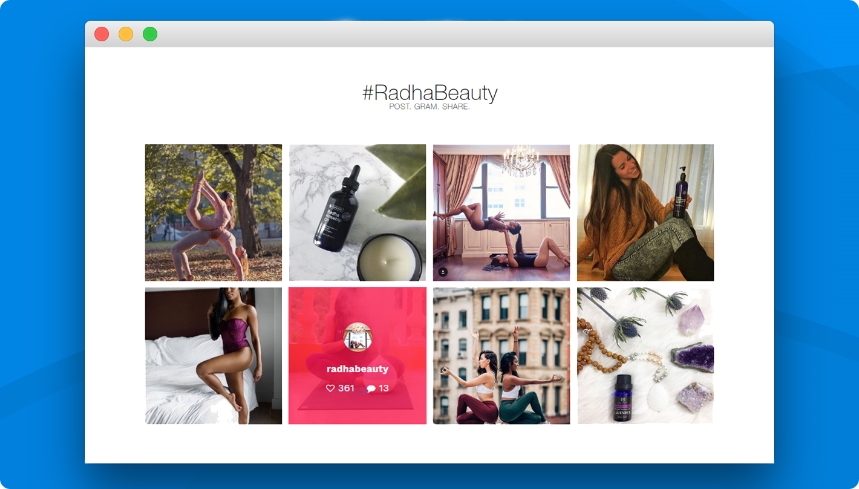 Showcase the stunning Instagram Feed of your brand photos from Instagram account on your store easily and stay connected with the followers and visitors. This app helps in making your store more lively by your brand's real photos. Instagram helps in increasing engagement among the users and its considered as one of the best marketing tool as well.
Key Features
You can connects with your Instagram account in just a few clicks.
One click install system helps you add the Feed on any page of your site at your desired position.
It allows to show and play the videos in the Instagram Feed
Real time sync with your Insta account
Allows you to update the colours of feed, change popup styles from the settings of the app.
You can also use pre-made styles available in our app.
Embed the Feed on any page of site, blog or even on any third party site using embedded code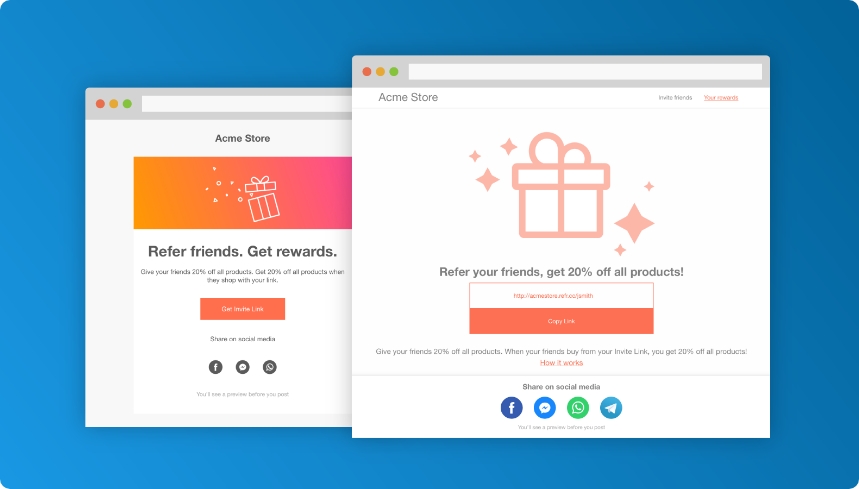 They have powerful referral program which has grown referral sales for 30,000 online stores and counting, using referral programs.
Customers love their features of automated payout & easy to set up. You have full control of the referral rewards and incentives. Choose cash rewards, or coupon codes, or a special gift.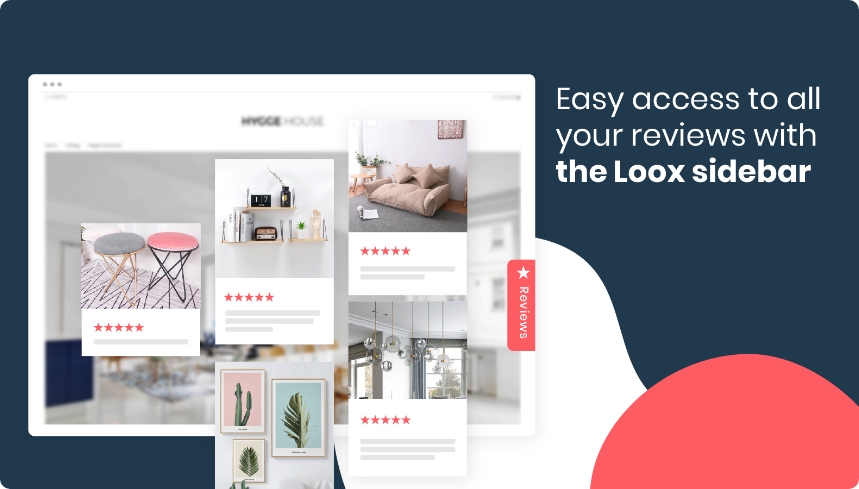 Loox helps you to collect photo reviews which boost sales and build a strong trust among your customers. When shoppers first visit your online store, you need to win their trust. One of the most effective ways to do that is to include social proof such as product reviews and testimonials.
Some key features of the app:
Import product reviews
Automatic email review requests & reminders
Customization
Reply to reviews
Social reviews sharing
NEW! Google Shopping Integration
SEO is the building block of organic traffic for any site. Using this app, you can scan your store's Onpage issues & fix at one place to increase your organic traffic from Google.
This App will allow you to scan all pages and products to identify the Onpage SEO issues and fix them easily inside the app itself.
Using the Image SEO tool inside the app, you can update the alt tags of all the products in one go. It adds a unique alt tag to all images and hence results in better ranking of your store product's images in Google Image Search. So many people search products in Google image search and that drives traffic to your site.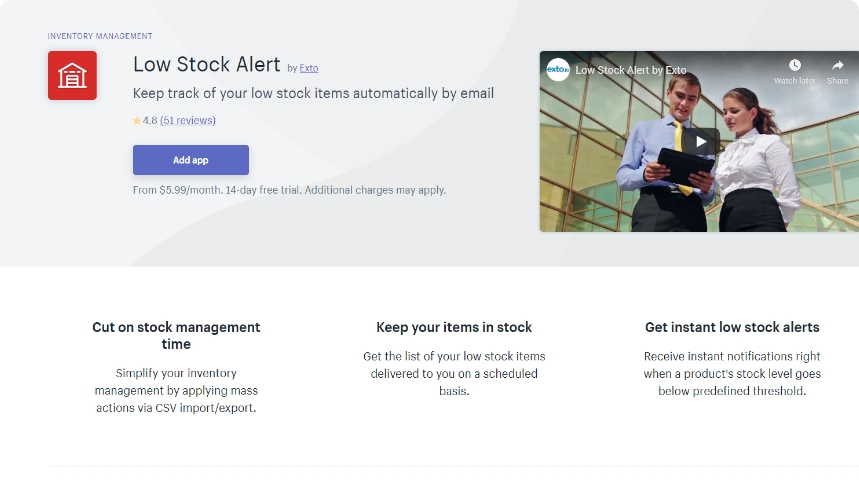 Low Stock Alert app notifies you when the products are out of stock from your store. You would lose a couple of orders before you catch up. But, more importantly, you could lose credibility as a merchant, Low Stock Alert helps avoid this situation.
Key Features:
Email notifications
Email scheduling
CSV export/import
Instant alerts
View alerted items
Analytics
Custom email addresses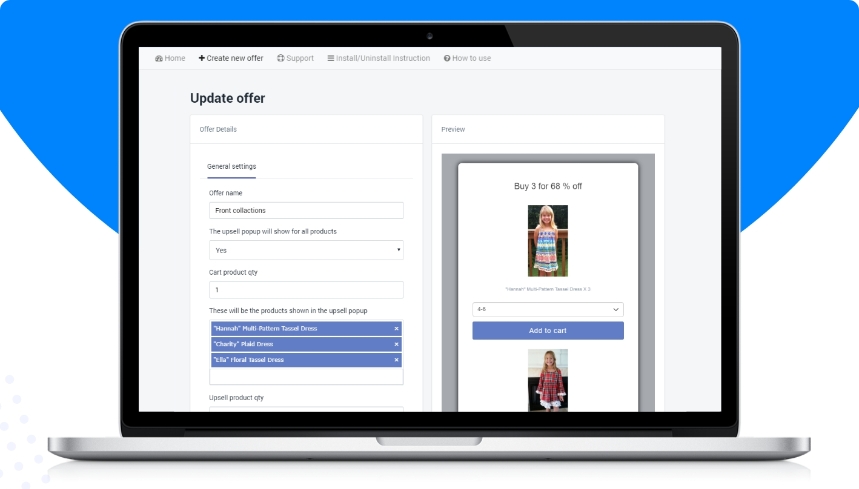 By using this app you can create upsell offers and cross sell the products to customers who add products to cart.
Easy to Setup Upsell Offers
Create Upsell Offers Easily
Simple & Easy to Use Interface
Upsell: The customer has added a pair of sneakers from last year's collection to their shopping basket. Exposing them to images of similar but more expensive sneakers from the most recent collection could lead to an upsell.
Cross Sell: The customer has added a pair of sneakers to their shopping basket. You could display related product recommendations on the cart page (e.g., socks, insoles, or shoelaces) to prompt them to buy additional items that increase the value of the purchase. A beeketing alternative app for product recommendations.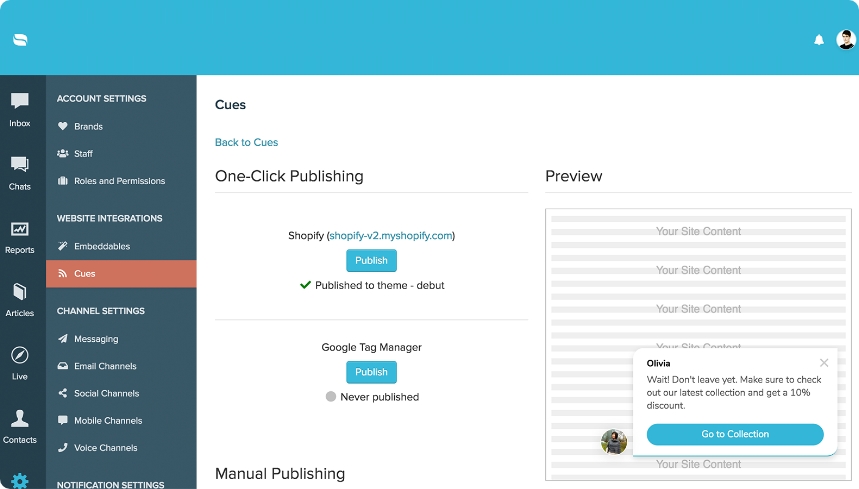 Re:amaze is a helpdesk, livechat automation, and chatbot platform designed for eCommerce. Customer service teams can use chat to manage email, Facebook, Messenger, Twitter, Instagram, SMS, VOIP, and live chat conversations in a shared team inbox and provide amazing customer service and customer support.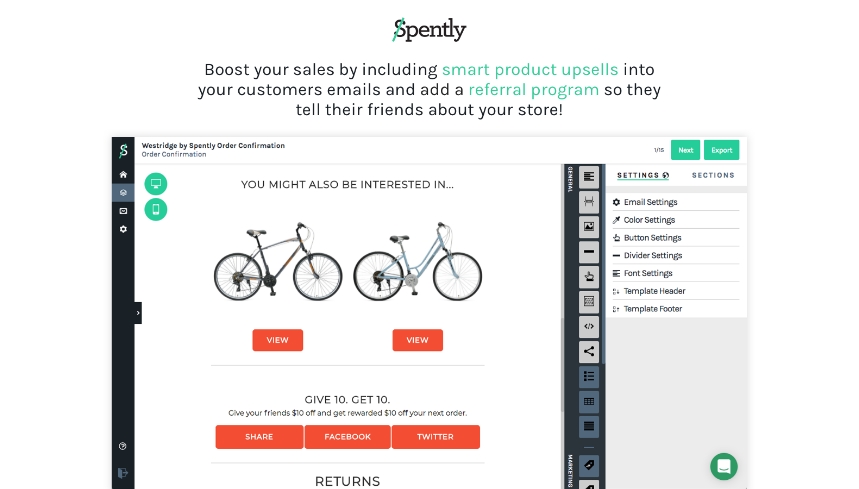 Spently allows you to engage with your customers using marketing components that are embedded right within your Shopify notification emails — these emails have substantially higher open rate paired with greater revenue generated per email, as opposed to newsletters.
Key Features:
Drive sales through awareness using product recommendations
Incentivize using discount codes
Spread the word using referrals
Deepen customer engagement using social media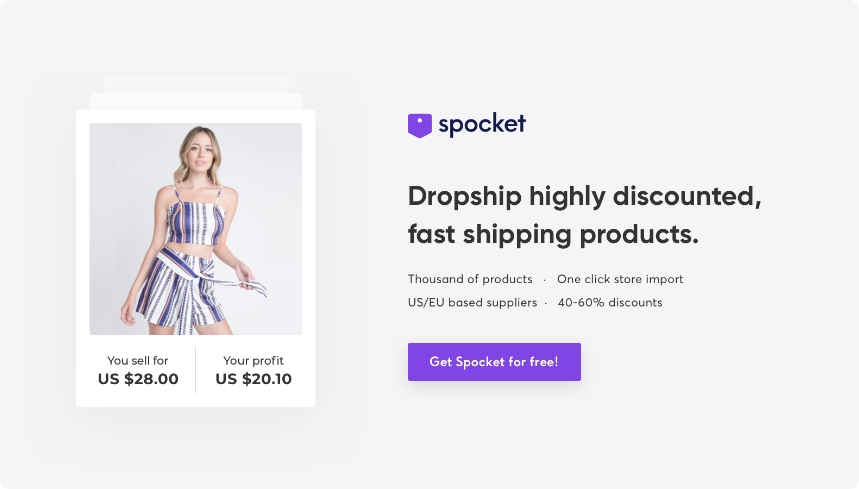 With Spocket shipping is guaranteed to be fast and customers are bound to be happy. It helps you identify the best US and EU products to sell. This platform also comes with a large database that makes the product searching process conveniently easily.
Key Features: 
Dropship with Faster Shipping
Get the Highest Discounts / wholesale pricing
Have your Inventory Auto-Updated
Fulfil Orders with One Click
Test Out Products with Sample Orders
Stay in the loop with real-time order tracking
Create a powerful brand with Branded Invoicing
Comments
Nice apps, thanks for sharing.
I'm inlove with a Shopify app called "SimplyTick" now – it's a reporting solution which helps me collect all my sales data in one place. I found it on their website (http://simplytick.com), but it's also available to download from Shopify app store. It's free and easy to use.

Hi, great recommendation!

I'd recommend FraudLabs Pro to analyze high risk transaction in order to reduce charge backs and to prevent fraud. https://apps.shopify.com/fraudlabs-pro-fraud-prevention
Leave a Comment